Education
Memorandum of Understanding between Mizoram University and Malaysian University
by NEWSNER , 2020-12-17 17:25:00
---
The Department of Library and Information Science, Mizoram University, has marked an MoU with the Faculty of Information Management, Universiti Teknologi MARA of Malaysia.
The Memorandum of Understanding (MoU) was endorsed to encourage a dear companionship among Mizoram and Malaysia to seek after the zones of cooperation in different scholarly exercises.
Also Read: Guidelines issued by the Meghalaya government for opening of educational institutions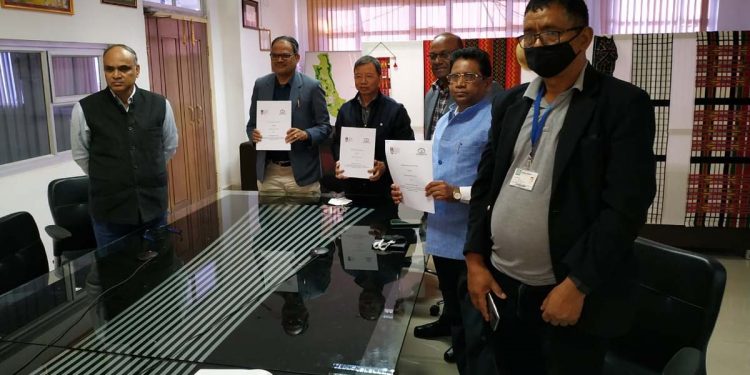 Credit: NorthEast Now
Agreement between the Vice-Chancellors:

Mizoram University (MZU) Vice-Chancellor Prof. KRS Sambasiva Rao and Prof SN Singh, the Head of the Department of Library and Information Science marked the MoU for the benefit of MZU.
Vice-Chancellor, Emeritus Professor Datuk Dr IR. Mohd. Azraai Kassim and Prof. Ts. Dr Sohaimi Zakaris, Dean Faculty of Information Management marked the MoU for the benefit of Teknologi MARA University.
Both the colleges consented to work together in at any rate five scholastic exercises.
Joint Seminars:

The exercises incorporate joint classes (doctoral consortia, information sharing), staff versatility (group instructing, visiting researcher, management), understudy portability (global credit portability, electives, reviews), joint examination (worldwide awards, institutional awards) and joint distributions (high-positioning diaries).
Read More: Sanskrit to be introduced in schools and colleges in Manipur