Sports
Powerlifters from Arunachal Pradesh to Participate in National Event
by NEWSNER , 2021-03-17 16:47:39
---
Two powerlifters from Arunachal will take part in a national event being held in Jamshedpur, Jharkhand, from 18 to 21 March.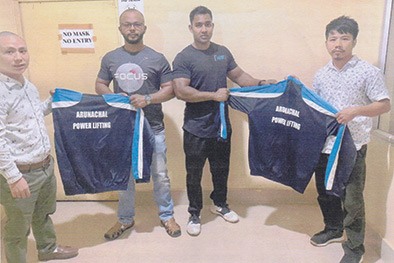 The Arunachal Powerlifting Association (APA) has informed that Abhijit Rajkhowa and Azad Basfore have been selected to represent the state in the 83 kg (Category 1) and 74 kg open category.
Both the athletes left here for Jamshedpur on Tuesday, informed APA secretary ST Tagru.
Also Read: