Travel
The Love for the Scotland of the East
by NEWSNER , 2021-01-09 12:10:15
---
The Abode of the Clouds: When the name of a place means the Abode of Clouds, it makes one wonder. Good for us we do not have to wander for long because we have the Abode of Clouds in the northeast state of India. Meghalaya is home to some of the greatest experiences that a traveller can ever have; moreover, these experiences are extremely unique. The ancient tribal cultures, the cuisine, the sacred groves, and to top it all, the rolling hills and its misty air. Everything is staggeringly beautiful here.
Music in the Lifeblood of the Locals: Meghalaya, particularly Shillong is known for its rock music aficionados. Over the years, the state has seen some high profile rock bands perform, such as Megadeth; Michael Learns to Rock; Fire House; and the legendary German rock band, Scorpions. To top it all, Meghalaya has its own Bob Dylan. Lou Majaw, a performing artist has been hailed as the Bob Dylan of India. You might just bump into a musical genius here.
The Sacred Forests: The ancient culture of Meghalaya makes it possible for forests to be treated as sacred, and why not, when we are constantly looking to heal the environment. While the Mawphlang Sacred Grove is a popular tourist destination, there are other sacred forests here as well. So, anytime you venture into a forest, be sure not to cause a ruckus or hurt the trees. Chances are that the place is highly revered by locals.
The Misty Air: The Abode of Clouds, as you can imagine, the state is an all-encompassing beauty with its low hanging clouds and misty air. In Meghalaya, you can feel the rolling hills covered by this mist, and you will know that there is nothing like it when you see it. Nature does not leave any stone unturned to create drama that we are often in search of during our travels.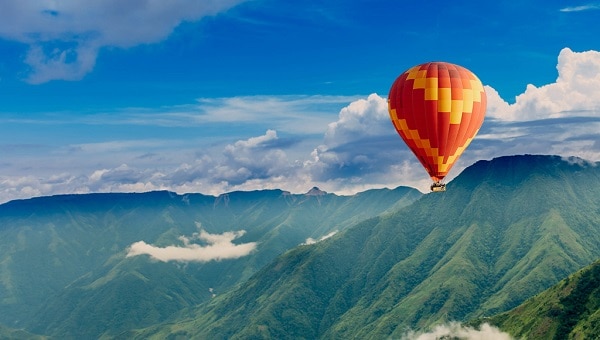 Love for Lakes and Rivers: One of the most fun things you can do here is to head to the river for a nice picnic. Meghalaya is home to some of the cleanest rivers in India. You might have heard of Dawki's Umngot River. People come here to sail on this clean river, so do not miss out on the boating experience. Meghalaya also has numerous waterfalls, so it is a great adventure to be outdoors here.
Read More: